Harry Potter and the Philosopher's Stone, known as Harry Potter and the Sorcerer's Stone in the United States, was first published on June 26, 1997, just about 22 years ago.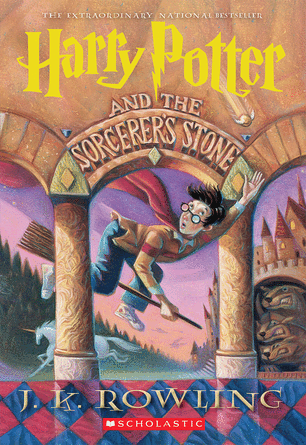 Synopsis according to Goodreads.com:
Harry Potter's life is miserable. His parents are dead and he's stuck with his heartless relatives, who force him to live in a tiny closet under the stairs. But his fortune changes when he receives a letter that tells him the truth about himself: he's a wizard. A mysterious visitor rescues him from his relatives and takes him to his new home, Hogwarts School of Witchcraft and Wizardry.
After a lifetime of bottling up his magical powers, Harry finally feels like a normal kid. But even within the Wizarding community, he is special. He is the boy who lived: the only person to have ever survived a killing curse inflicted by the evil Lord Voldemort, who launched a brutal takeover of the Wizarding world, only to vanish after failing to kill Harry.
Though Harry's first year at Hogwarts is the best of his life, not everything is perfect. There is a dangerous secret object hidden within the castle walls, and Harry believes it's his responsibility to prevent it from falling into evil hands. But doing so will bring him into contact with forces more terrifying than he ever could have imagined.
I first read Harry Potter and the Sorcerer's Stone in 1999 when I was in second grade. I immediately connected with Harry as I was a bit of a loner as well and close in age. His best friends felt as though they were my best friends as well and I no longer felt so alone; I went on adventures with them, had my first crush when they were having theirs, dealt with bullies as they did, and so on. I grew up with Harry, Ron, and Hermione and I feel as though they will be with me for the rest of my life.
Harry Potter and the Philosopher's Stone was the author's first published work. J.K. Rowling, short for Joanne Katherine Rowling, had her manuscript rejected a dozen times before Bloomsbury, in the U.K., and then later Scholastic, in the U.S., finally agreed to publish it.
The books in the Harry Potter series went on to be the best-selling book series in history with over 500 million copies sold worldwide, according to J.K. Rowlings' website. The books have also been translated into 80 languages, have been adapted into 8 high-grossing films, and have won multiple awards.